The following article is an associate of Okanjo, an affiliate marketing agency that helps us monetize our content. Products sold through article links allow us to receive compensation and continue to produce great content.
The 2022 US Open will take place at the Country Club in Brookline, Massachusetts, from June 13-19. Golf enthusiasts from across the country will congregate there to witness the 122nd USGA Open Championship, where more than 9,000 entries include golfers from 50 states. Jon Rahm of Spain won the US Open championship crown last year and will return to defend his title, according to the championship website.
Whether you're attending the US Open 2022 live or planning to watch or stream the tournament elsewhere, you can dress up for the occasion with officially licensed 122nd US Open apparel for men or women. Pick up these US Open apparel plus a few essentials from our list to proudly display your US Open spirit during championship week.
1. Men's US Open 2022 RLX Black Tournament Polo Shirt
Golf fans and players know how important the right polo shirt is to the game. Celebrate the US Open in professional style with this officially licensed men's US Open RLX 2022 black tournament polo shirt. Embroidered graphics of the 122nd US Open at The Country Club are found on the upper chest. The fabric is a polyester/spandex blend with side slits at the hem for comfortable movement.
2. Nike Charcoal Club US Open 2022 Men's Shorts
Pair your polo with shorts for the perfect outfit for the summer conditions of the US Open. Nike does it right with these men's 2022 US Open Charcoal Club Shorts. Dark gray pairs well with any color polo shirt, including black or navy. It's a cotton/polyester blend with two patch pockets and a drawstring elastic waistband for comfort. The officially licensed shorts also feature the graphics of the 122nd US Open The Country Club.
3. 2022 US Open Signs by the Sea Visor Coaster
Toasting the players at the US Open with your favorite drink is part of the fun. Signs by the Sea makes a lovely US Open 2022 Visor Coaster. You can safely store your drink inside this ceramic coaster, which pays homage to golf and golfers in the form of a visor that holds the badge of the 122nd US Open. Note: The coaster contains a non-slip cork backing and is surface washable by hand only.
4. Adidas US Open 2022 Women's White Performance Polo Shirt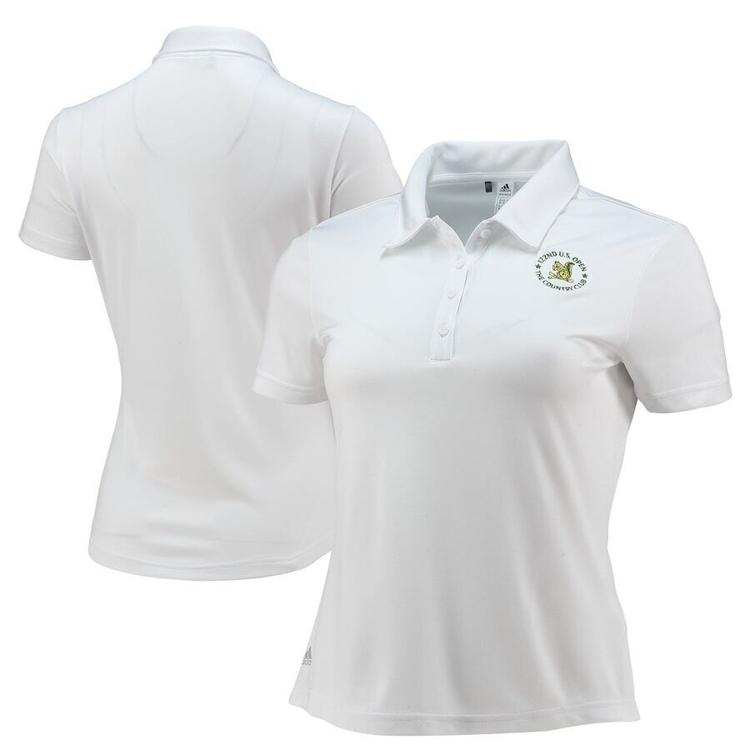 Women can show their support in a women's US Open 2022 performance polo shirt from adidas. White is a great summer fashion choice. The 100% recycled polyester shirt features a four button placket, short sleeves and a drop tail hem with side slits for flexible movement. The officially licensed 122nd US Open The Country Club embroidered logo is found on the chest pocket.
5. Nike Victory Solid Performance Women's US Open 2022 Sleeveless Polo
A sleeveless polo can help you beat the summer heat, like the Nike Women's 2022 US Open Victory Solid Performance Sleeveless Polo. The leading sports brand offers this top in a cool, coastal teal colorway. The embroidered 122nd US Open The Country Club logo is on the chest pocket. The polo shirt features Dri-Fit technology to wick away moisture, improving comfort on a hot US Open summer championship day.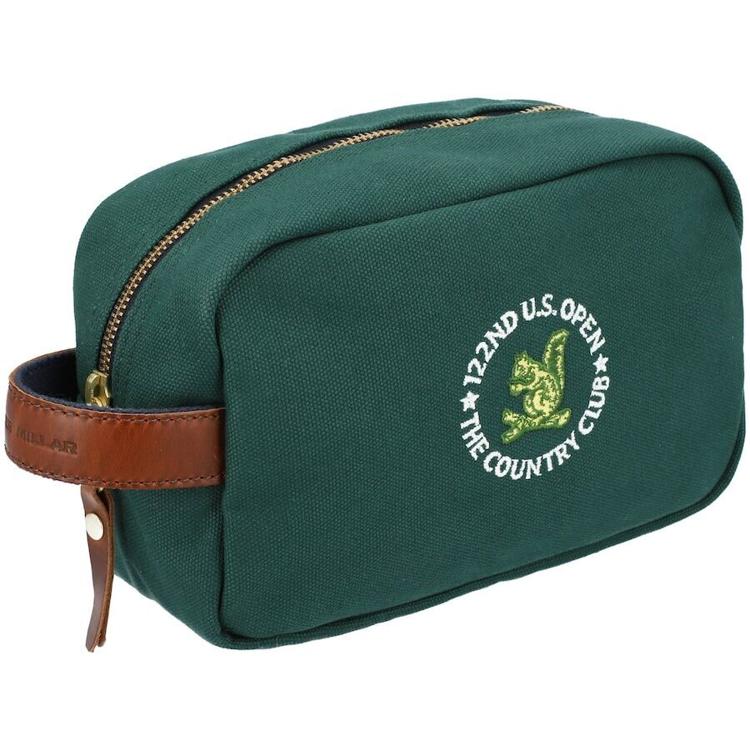 6. 2022 US Open Peter Millar Canvas Shaving Kit
Keep your shaving essentials organized and show off your golf championship spirit with this US Open 2022 backup kit from Peter Millar. Embossed graphics of the 122nd US Open are found on the roomy canvas bag with 100% leather handles and trim. The officially licensed tote measures 10″ x 5″ x 5″ and Peter Millar manufactures it in the USA.
7. 2022 US Open Tervis 24oz. Logo tumbler with lid
Quench your thirst while cheering on your US Open golf favorites with the officially licensed 2022 US Open 24oz from Tervis. Glass. The large capacity tumbler features the US Open 2022 logo and holds 24 ounces of your favorite drink. Double-walled insulation keeps liquids hot and cold, and a snap-on lid with side closure helps prevent spills.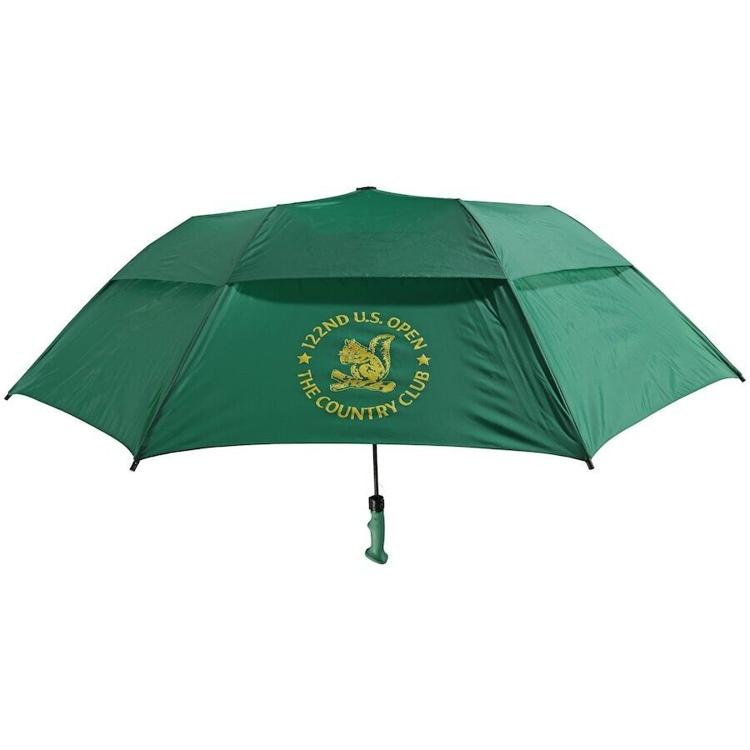 8. 2022 US Open 58″ Folding Golf Umbrella
Diehard golf fans will watch the game rain or shine, especially when the stakes are as high as this year's US Open. That's why a large golf umbrella is a tournament must-have, like this 2022 US Open 58″ Folding Golf Umbrella. This nylon umbrella offers generous protection in the rain. The retractable umbrella features a 58 inch arc, printed US Open graphics, auto release and hook and loop closure. It also comes with a handy carrying case.
9. US Open 2022 Screen Printed Hole Flag
Proudly show your support with this US Open 2022 screen-printed flag from Tournament Solutions. Use as a banner at a party or indoor championship gathering, as the flag is not intended for outdoor use. It measures approximately 20.25″ x 13.5″ and is surface washable.
10. Custom US Open 2022 Bottle Opener
This custom US Open 2022 bottle opener will come in handy at a tailgate or watch party or display as a collector's item for the golf enthusiast. Open up your drink of choice, then toast to your favorite golfers. It features printed US Open graphics and magnetic backing.