New York HBX Flagship Store Opening Information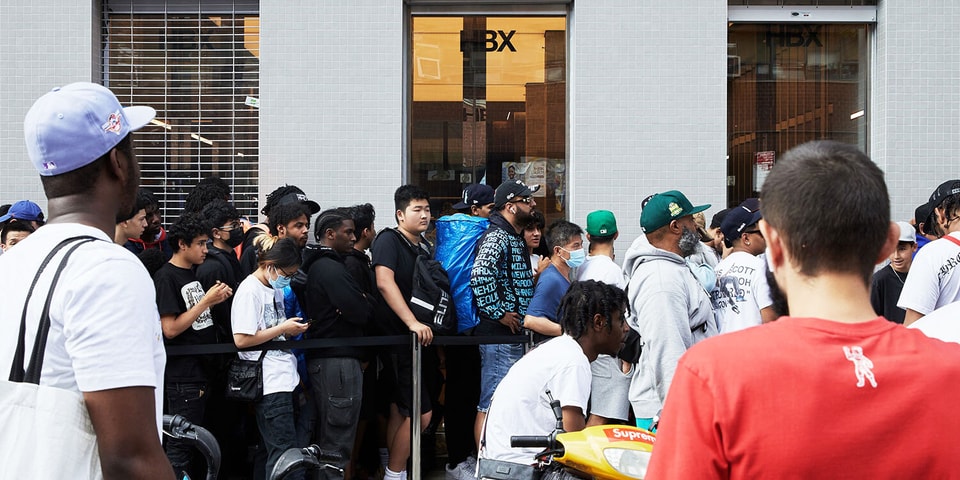 HBX, Hypebeast's e-commerce and retail platform, opens its first flagship store in the United States. Located in the heart of New York's Chinatown, the 25,000 square foot space will feature a carefully curated selection of products from a variety of brands. Shoppers will find sneakers, apparel and accessories from top HBX brands such as Nike, adidas, Moncler, Stussy and more. Special store-only items as well as HBX exclusives will also be available for customers to purchase in the near future.
The new HBX NYC outpost also serves as a flagship building for other aspects of Hypebeast's ongoing activities and projects. Across its seven floors, the location will not only accommodate shoppers, but will also house event spaces and serve as a corporate headquarters for company employees. The ground floor is designed as a communal space or neighborhood "courtyard" where customers can congregate and shop. The section can easily transform into an event space, exhibition or pop-up activation to bring together a variety of communities. Plus, shoppers can enjoy premium coffee and local bites on this floor courtesy of America's first-ever Hypebeans cafe.
On the second floor, customers can shop and browse finely selected menswear, womenswear and lifestyle pieces from over 40 brands that include well-established brands and young, emerging designers. This area is home to seasonal products from OAMC, mastermind JAPAN, Acne Studios, Stone Island and more. The third floor, which seeks to amplify innovation and experiences, is well placed to host planned cultural events, pop-up shops and signs. Other segments of the seven-story building are designed as workspaces for Hypebeast employees.
On June 16, HBX held an intimate VIP preview event of the New York store. Guests were treated to drinks, bites, musical performances and first looks on the first three floors. Some had access to the rooftop where visitors could enjoy an ice cream and a view of the city skyline. The pre-day opening occasion ended with a night of partying alongside Donovan's Yard at House of X located in the Public Hall.
HBX's largest flagship store opens to the public on Friday, June 17. The fluid, ever-changing space seems to bring New York's hypebeast community together in the city's evolving Chinatown.
HBX New York
41 Division Street.
New York, NY 10002